Company Info & History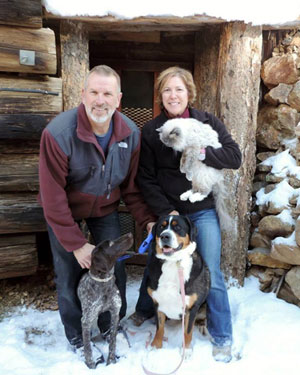 Curt and Keri have been second home owners in Summit County since 1997. In 2006, Curt and Keri relocated from Wisconsin to Colorado. Curt started Colorado Vacation Home Services in 2006 with 30+ year experience as a successful floor covering business owner and installer.
As home owners in Summit County for almost 20 years, they are aware of the common pitfalls that the absentee home owners can encounter. With the realization that their company could offer the winning combination of uncompromised integrity with dependable and personal service, Colorado Vacation Home Services was founded.
As the sole inspector of your home, Curt recognizes potential problems before they arise through years of personally maintaining his own homes and business. In true hands-on fashion, Curt has tackled everything from plumbing to carpentry issues to minor electrical fixes, and has remodeled his two Colorado homes by himself. Should a problem arise in your home, Curt may meet your need or recommend one of the vetted companies who are the best and most reasonably priced in Summit County.
Curt's background and 30+ years of expertise will make it easy for you to choose Colorado Vacation Home Services for your home management and peace of mind.